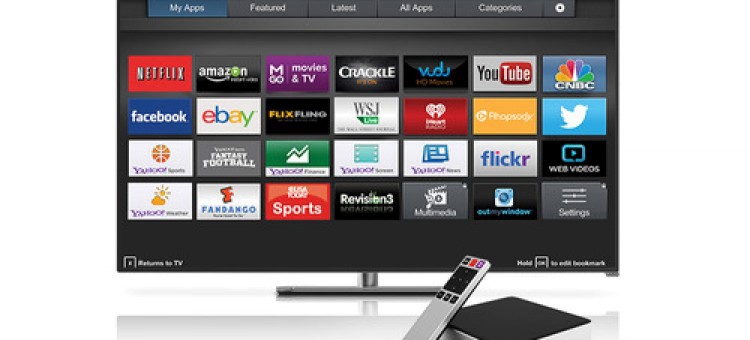 There is no doubt that television viewing behaviors have transitioned over the years. Gone are the days of just consuming local channels with a big box tv adorned with the alien like antennas of the past. Almost gone are the days of generalized television programming that aims to target the masses.
Today, Gen Alpha's will never experience the excitement that came from taking a trip down to the local video store with your family to pick out your favorite candy, popcorn, and movie of choice. Today, video stores are almost obsolete, with the last Blockbuster store holding firm in Bend, Oregon. Families have shifted from going out to pick up a movie, to staying home and using one small, hand held device to watch not only any movie of their choosing, but any television show, sports event, or special event of their choosing, anytime, anywhere.
Connected TV is becoming the future of the movie and television industry. With applications like Smart TV, Apple TV, Google Chromecast, Amazon Fire TV Stick, Roku, and certain gaming consoles all having the ability to stream consumers favorite networks right to their television screens, the idea of tuning in one night a week to catch the newest episode of the latest TV drama or buying a DVD, is becoming foreign. Connected TV has just passed paid television subscribers in the percent of people consuming their products. 31 percent have Smart TV's, 29 percent have game console's, 21 percent have streaming devices, 73 percent of Millennials and Gen Xers are using streaming services, and 75 percent of households are expected to use Connected TV in 2020.
Modernizations in technology have not only impacted the television and movie industry but have also become a leading-edge tool in advertising. Businesses big and small can capitalize on this revelation. Through Connected TV, we are entering into a whole new era for commercial advertising. Advertisers can now serve commercials only to the people who truly want to see them. Advertisers can target consumers based on their demographics, geo-targets, behaviors, and specific habits based on the information these Connected TV devices are collecting when a user simply signs into their device. Exact audience segmentations allow for targeting brand-receptive audiences with relevant messages, bringing more value to the brand.
JNS is on the cutting edge of the industry and what is coming next. The benefit of working with a forward-thinking agency is access to trends within the industry that we forecast and build strategies around. Give us a call to discuss planning your strategy this summer!