Instagram is a great way to grow your business's reach and engagement. With over one billion active monthly users, Instagram is the sixth most used social media platform in the world according to Search Engine Journal. Out of those one billion Instagram users, 90% of them follow a brand account (Search Engine Journal). Instagram's image-based platform gives a personal touch to businesses and can help build brand awareness, drive website traffic and increase sales.
Like any marketing campaign, it is important to track your efforts and to measure which tactics are working and which ones should be abandoned. Instagram has native Insights tools that allow business and creator accounts to better understand their audience and develop more meaningful content.
Tapping into these insights will help you measure your efforts and better plan future content. Each company has its own goals, so which metrics you focus on may vary. However, when it comes to growing your online presence and being successful on Instagram there are three key insights that you should pay close attention to.
1. Follower Growth Rate
2. Reach
3. Saves
1. Follower Growth Rate – Know Your Audience
The follower growth rate measures the speed that your account increases in size. By knowing your follower count, you can better understand your potential reach through the platform.
Accessing Insight
From the insights tab, you can see your follower growth rate, amount of unfollows, and amount of followers gained during a given period.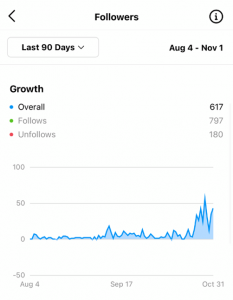 Some key data that can be found from the Followers insight include top locations by cities or countries, age range, gender, and most active times by hour or day of the week.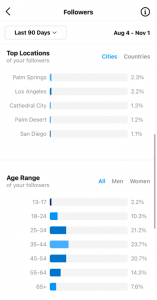 2. Reach – Increase Exposure
Reach is another important metric and paying attention to this insight can help increase brand awareness. Reach shows how many unique accounts have seen a post, compared to an impression that includes multiple views of a post by the same accounts.
Accessing Insight
You can view the reach of an individual post by tapping on view insights. From here you can see a breakdown of what accounts you reached, including followers and non-followers.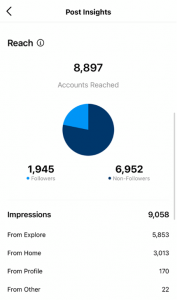 Reach can also be compared across all your posts by going to Insights under Content You Shared. You can filter by content type and a given time frame.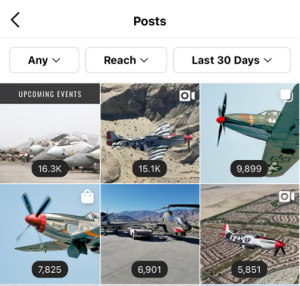 3. Saves – Saves are the New Likes
With Instagram's announcement to eliminate like counts, the platform is shifting its focus on rewarding content that engages and resonates with users. In the eyes of the algorithm, a save, comment or share are valued more than a like.
When a user saves your post, it means your content has a lasting value and Instagram's algorithm will push that content to the top of the explore page and higher on people's feeds.
Accessing Insight
Saves insights can be viewed by going to a specific post and tapping on View Insights.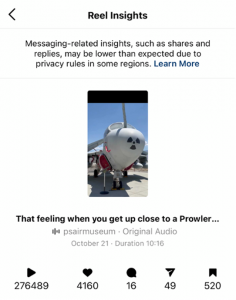 You can also compare the number of saves across all your posts by going to Insights on your Business Profile and tapping on Content You Shared. Select the Saves metric and filter the time frame and type of post you would like to review.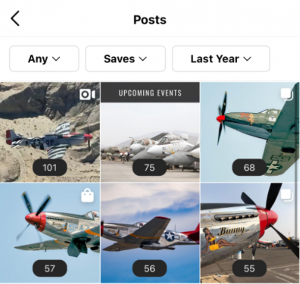 At JNS Next, we socialize like no one else. Our social media experts develop engaging content and create monthly social media reports that are reviewed with your team. Our job is to make our clients rise above the competition by staying on top of the latest social media trends and knowing the best practices of each platform.
Check out some of our featured social media projects to learn more about how we impacted our clients in that space.
Work Cited
Kindness, Joe. "7 Instagram Metrics You Should Track to Measure Performance" Agency Analytics, 3 August 2021, https://agencyanalytics.com/blog/instagram-metrics-to-measure-success.
Sachs, Eric. "Instagram Saves Are the New Super Like." Sachs Marketing Group, Entrepreneur, 6 October 2020,
https://sachsmarketinggroup.com/instagram-saves-new-super-like/.
West, Chloe. "7 Essential Instagram Metrics to Measure Performance." Sprout Social, 10 December 2020, https://sproutsocial.com/insights/instagram-metrics/