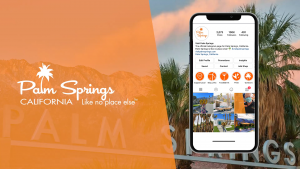 On February 22nd, 2021, the Palm Springs Bureau of Tourisms' Instagram account (@visitpalmsprings) surpassed 100,000 followers; which according to SocialBakers, only 0.32% of 1 billion+ Instagram accounts have between 100,001-1,000,000 followers. JNS Next took over this account in July of 2020, beginning with a total of 88,426 followers. In a matter of seven months, this account has gained almost 12,000 followers.
To accomplish this milestone, JNS Next began by developing an extensive, overarching strategy document. This document includes a detailed overview of the clients brand voice, key messaging, audience profiles, relevant hashtags, special events, national holidays and other dates relevant to the destination. This document is used regularly as a guide for creating social media content unique to the Visit Palm Springs brand. 
View this post on Instagram
After crafting this document, JNS Next then began implementing a variety of tactics to help spark engagement and grow each platform's following. Monthly content calendars were and continue to be produced a month in advance containing 6-7 posts per platform, per week, as well as unique animated Instagram stories that swipe up to blog links.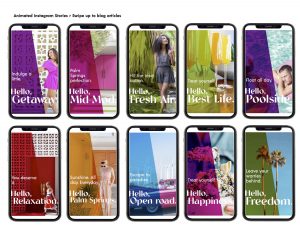 The Instagram content features a variety of user generated content and owned content. Each post features an image, carousel or video with bright, colorful tones, a caption that encourages engagement, a location tag (posts with a tagged location result in 79% higher engagement according to HubSpot) and finally, 5-8 relevant hashtags in the comment section. 
View this post on Instagram
In addition to publishing daily content, JNS Next also produces Facebook/Instagram advertisements as well Instagram specific promotions that utilize behavioral targeting and geo-targeting to attract new followers that are most likely to be interested in visiting the destination. User engagement on each platform is also monitored and responded to daily to encourage further engagement and monthly reports are produced at the end of each month showcasing key results and trends to further analyze what is working and what needs to be adjusted in the upcoming month. 
Through these tactics, the Visit Palm Springs Instagram account was able to reach 100,000 followers and is continuing to grow rapidly. JNS Next is proud of this great accomplishment and is looking forward to continuing to grow not only this client, but all of our clients. Interested in taking your business' social media accounts to the next level? Give us a call today.