I can't believe it's been a year since I started here at JNS Next. While I have been working with JNS Next for over 4 years now (I was a client for three years before joining the team), the last year here at our La Quinta headquarters has flown by (this is probably partially because I've moved to a new part of the state, traveled quite a bit for work, and got married!). However, I can say that the agency is at the top of its game right now.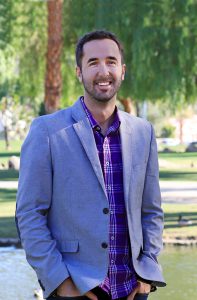 Here's some major milestones we've achieved in the last year:
Landed on the Inc. 5,000 list for the first time
Started working with 13+ new clients
Launched 6 new websites (with another 7 in production right now)
Handled $16 million in media
Hired 5 NEW STAFF (including me)
Won 6 local ADDY awards
Worked with more than 36 different clients and destinations
JNS Next started in 2007 as a media buying and strategy agency, and as we head into 2020, are proud to be a full-service boutique creative marketing and media hub. Our services differ for each client, but our full scope of services include:
Media buying/strategy
Creative campaign design
Graphic design and branding
Photography, video and audio production
Website design and development
Digital marketing
Public relations
Writing
Social media management
As an agency, our goal is to be a one-stop-shop for our clients, no matter what aspect of marketing their business needs. Let's kick off the roaring 20's with a bang, and continue to grow together.